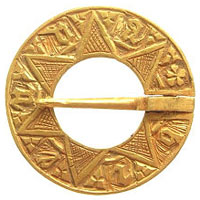 It was early evening when the phone rang, it was my detecting friend Peter, telling me of a new field he had just been given permission to detect on, and asked if I would I like to join him the next morning for a couple of hours. Without hesitation I said yes.
The next day was very cold and frosty, and my first impression was not great as I noticed, horses on one side of the field. I always get nervous around horses, so I turned my E-TRAC on and headed in the opposite direction.
A couple of hours went by, and I'd been picking up the odd button and buckle but no sign of any coins. I turned to see what part of the field Peter was detecting in and noticed that the horses were heading in my direction. So I promptly moved down towards a small stream.
Full Story